Biography and Medals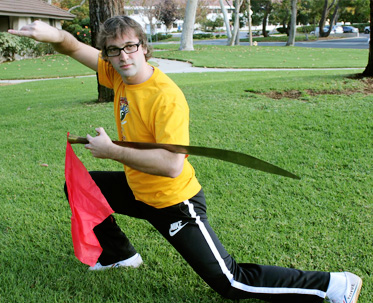 Timothy began studying Kung Fu at BTKA in 2006. Since then he has earned a certificate in both Traditional empty handed and Traditional Weapons Forms and continues to study advanced Weapons Forms. He has also studied basic San Da and ground fighting at BTKA.
Timothy is a patient and methodical instructor which he credits to both his years as a music teacher and the excellent instruction he has received from BTKA.
2008
Battle of LA

1st Place Broken Gate Spear


2nd Place Pi Gua Zhang
2008
Grand International Martial Arts Competition

1st Place Ba Ji Quan


1st Place Praying Mantis Staff


1st Place Kung Fu Sword
2008
16th Annual Berkeley Martial Arts Festival

1st Place Praying Mantis Staff


1st Place Xing Yi Sword


1st Place Ba Ji Quan


2nd Place Pi Gua Zhang
2008
Disney Martial Arts Tournament


1st Place Xing Yi Sword


1st Place Pi Gua
2007
Battle of LA

1st Place Traditional Long Weapon


2nd Place Traditional Empty Hand