Biography and Medals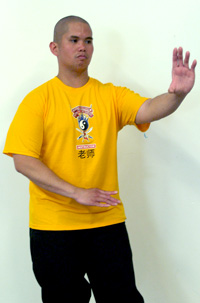 Dante Gatchalian was born and raised in Los Angeles, California. His training began in Wing Chun Kuen before coming to the Beijing Tai Chi and Kung Fu Academy to focus on the northern styles of kung fu. In contrast to his Chinese martial arts training, he trains in western boxing and wrestling. Dante is involved in the preservation of the Chinese martial arts through research, instruction and promotion.
He is currently American Red Cross: Standard First Aid/CPR Certified, a certified massage therapist from the L.A Vocational Institute and is currently working on his E.M.T. certifications.
2012
Los Angeles Chinese Wu Shu Tournament,
Los Angeles, CA

Silver 2nd Place Pi Gua Zhang
2011
Los Angeles International Chinese Martial Arts Championship,
Los Angeles, CA

Silver 2nd Place Xing Yi Spear
2011
Grand International Martial Arts Competition,
San Diego, CA

1st Place Xing Yi Sabre


2nd Place Xing Yi Staff
2009
Grand International Martial Arts Competition,
San Diego, CA

1st Place Xing Yi


2nd Place Xing Yi Spear